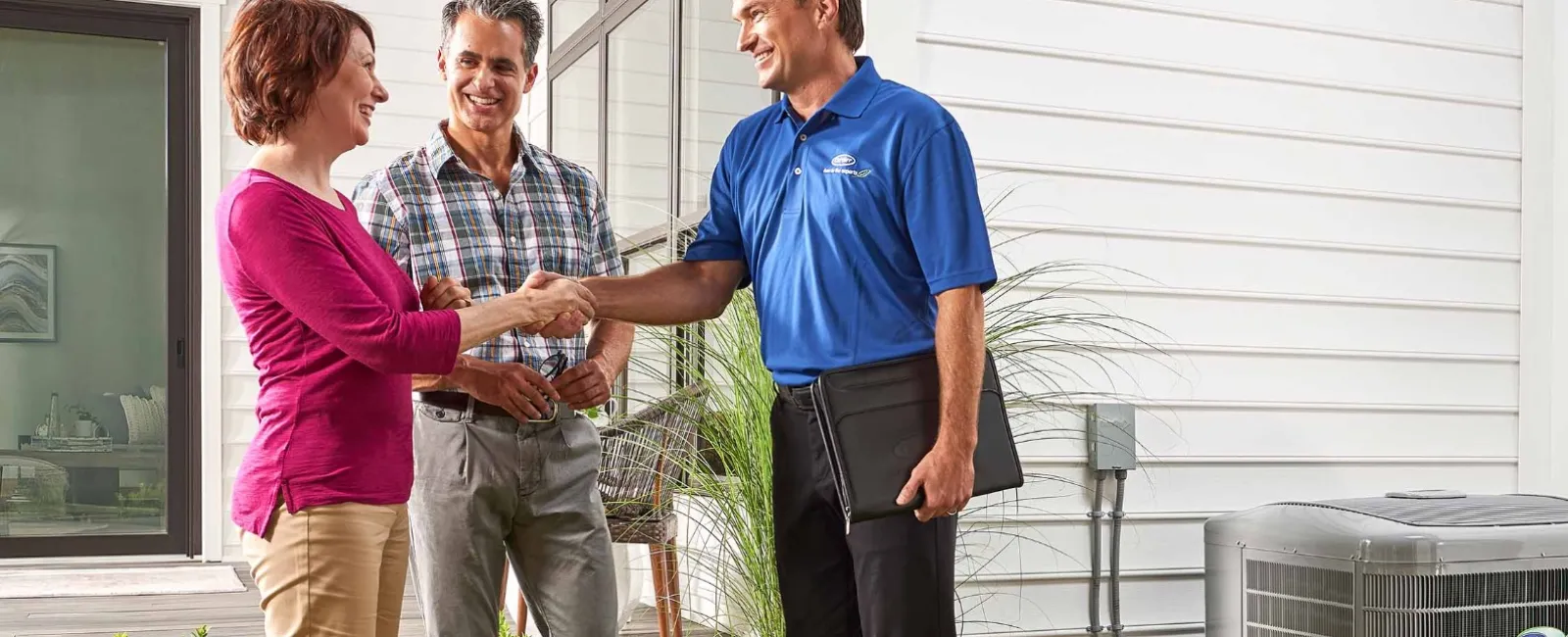 Need an AC Installation?
Choose the Experts at Badger Bob's Services
How can we help you today?
I need to...
Sarasota's most-trusted AC installation team
At Badger Bob's Services, we understand that upgrading your cooling system can be a big decision. That's why we're here to make the process as seamless and rewarding as possible. Our top-quality products are sure to meet any demand, but it's our commitment to customer service that sets us apart.
Air conditioners • Heat pumps • Air handlers • Furnaces • Thermostats • Zoning • Packaged systems • Single & multi-zone ductless • Indoor air quality • Ventilation & smart home
When you choose Badger Bob's Services for your AC service needs, you can trust that we'll be with you every step of the way. From the moment you give us a call at (941) 225-2775, we'll work hard to ensure that your project is a success.
We take pride in not only providing the best products but also offering competitive pricing and convenient financing options. Let us help you maximize the return from your investment and create a comfortable and enjoyable environment in your home. Call us today and experience the Badger Bob's Services difference!

For any questions, give us a call at 941-225-2775. Or, if you prefer, you can easily schedule a free in-home consultation online by clicking the button below.
We always offer free same-day estimates for new AC systems, and scheduling online is quick and easy.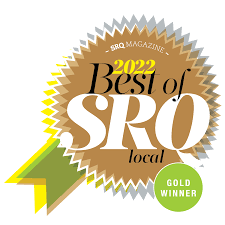 It Only Takes a Second To
Get Started
Take advantage of these
Specials
Advanced technology from top-tier brands
Badger Bob's Services partners with Carrier and other industry standouts to address any challenge or need with superior cooling performance, energy efficiency, and warranties.
Taking advantage of cutting-edge technology and leading innovations, we optimize comfort, control and convenience, while trimming running costs. With 40+ years of experience, our licensed team of specialists recognize that personalized recommendations and customized design add up to total satisfaction.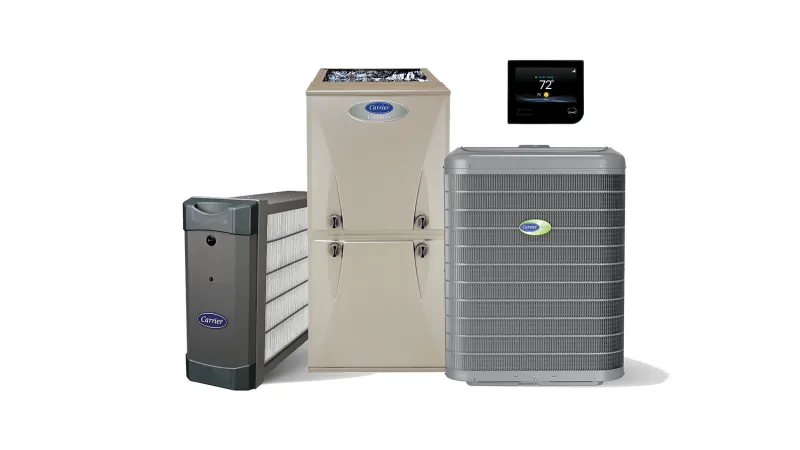 See Our
Financing Options
Save Your Money With
Comfort As a Service
Experience the full benefits of a new, high-efficiency heating and cooling system without worrying about costly repairs, maintenance, financing charges, or unexpected out-of-pocket expenses. Pay only a single, low monthly fee without any hidden charges or upfront costs. Learn more about Comfort as a Service.
Our Many Options For
Financing
We believe that everyone should have access to high-quality heating and cooling systems, regardless of their financial situation. That's why we offer multiple financing options that allow you to buy today and pay over time. With fast approval, you can start enjoying the comfort of a new system right away.
8 KEY CONSIDERATIONS
WHEN SELECTING A CENTRAL AIR CONDITIONER
When selecting a central air conditioning system for your home, it's essential to consider several key factors to ensure optimal performance, efficiency, and comfort. Here are eight key considerations to keep in mind:

There are different types of central air conditioning systems, such as split systems, packaged units, and ductless mini-split systems. Consider the unique needs of your home, the existing infrastructure (e.g., ductwork), and your budget when selecting the appropriate system type.

Choosing the right size air conditioner for your home is critical for energy efficiency and comfort. A system that's too small won't adequately cool your home, while an oversized system can lead to increased energy consumption and wear and tear. Consult a professional HVAC contractor to determine the appropriate system size based on your home's square footage, insulation, and climate.

Look for an air conditioner with a high Seasonal Energy Efficiency Ratio (SEER2) rating, which indicates the system's energy efficiency. A higher SEER2 rating means lower energy consumption and reduced cooling costs. Modern systems typically have a SEER2 rating of 13-26. Investing in a high-efficiency system can save you money in the long run by reducing your energy bills.

Brand reputation and reliability
Research different manufacturers and their product lines to find a brand with a strong reputation for producing durable, efficient, and high-quality air conditioning systems. Consider factors such as customer reviews, warranty coverage, and the availability of replacement parts when evaluating brands.

Air conditioners can generate varying levels of noise during operation, which can impact your comfort and overall satisfaction with the system. When selecting a central air conditioner, consider the unit's noise level, measured in decibels (dB). Higher-quality systems often have noise-reduction features, such as insulated cabinets, variable-speed compressors, and advanced fan designs that help minimize operational noise.

The air conditioning system you choose can have a direct impact on the indoor air quality of your home. Look for systems with features designed to improve air quality, such as advanced filtration systems, UV air purifiers, or compatibility with air purification add-ons. Prioritizing indoor air quality when selecting an air conditioner can help create a healthier and more comfortable living environment for you and your family.

Installation and maintenance
Proper installation is crucial for the efficiency and longevity of your central air conditioning system. With over 40 years of experience, Badger Bob's Services has the expertise and know-how to install any air conditioner properly, ensuring optimal performance and reliability. Our reviews speak to our dedication and commitment to providing top-notch service to our clients.
When you choose Badger Bob's Services, you can also ask about our maintenance services, warranty, and any additional costs associated with installation. Regular maintenance is necessary to keep your system running efficiently and safely. With our accessible and professional service, you can have peace of mind knowing that Badger Bob's Services is always available to support your home cooling needs.

Variable-speed capabilities
Air conditioners with variable-speed compressors and multi-stage cooling can provide more consistent and comfortable cooling throughout your home. These systems can adjust their cooling output according to the demands of your space, resulting in improved energy efficiency, and better temperature control. While variable-speed systems may have a higher upfront cost, the increased efficiency and comfort can make them a worthwhile investment in the long run.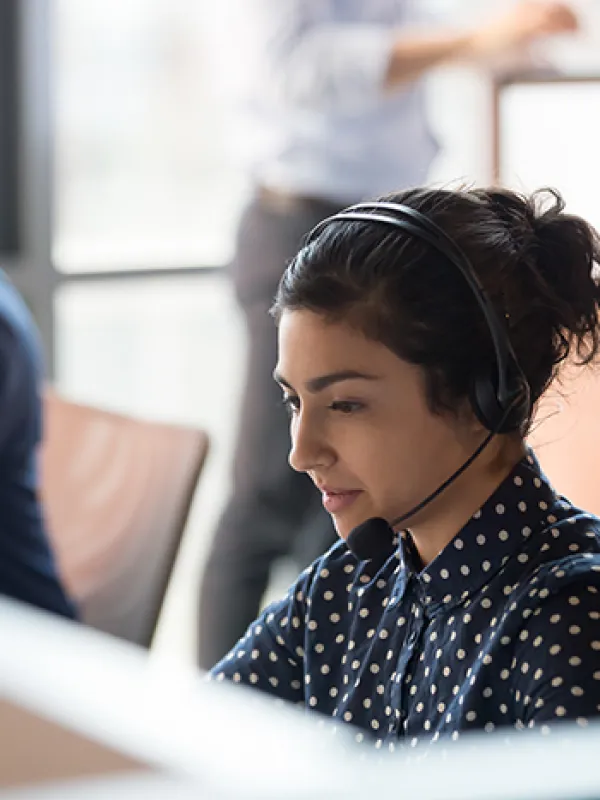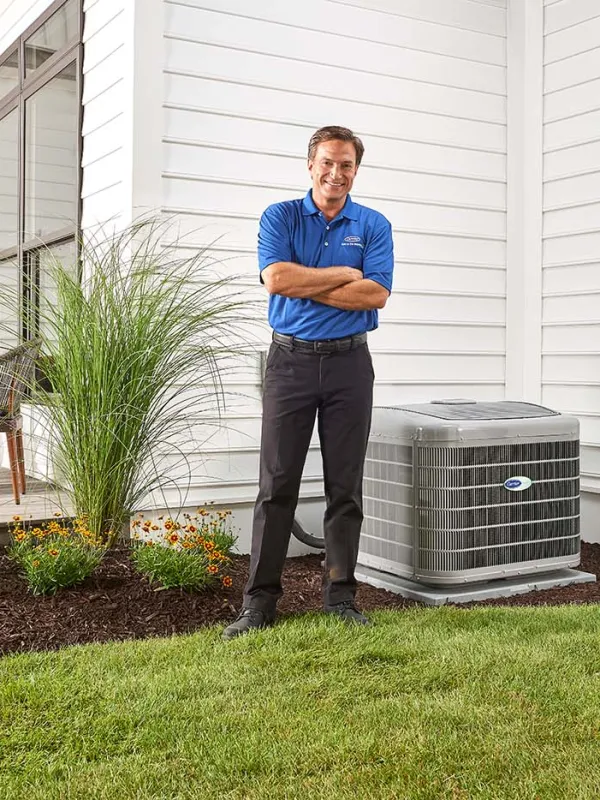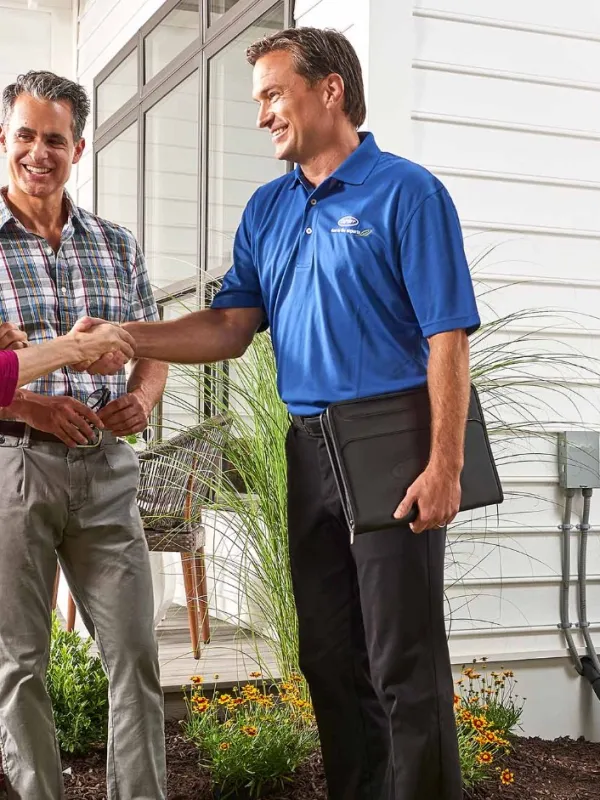 1
Schedule
We make it easy to keep everything running smoothly
To schedule a free in-home consultation with a Comfort Consultant who will take accurate measurements and help you select the ideal system for your home and budget, please contact us through our online platform or by calling (941) 225-2775. After confirming your appointment, we will send you a confirmation email featuring a photo of your designated Comfort Consultant for easy identification. Our pricing options are clear and concise, allowing you to choose the best option for you.

2
Install
Keeping your home clean
On the day of the install, your AC installation team will:
Lay down drop cloths and wear shoe covers to protect your home.
Install your new unit (most likely in half a day).
Leave your home in better condition than we found it.
3
Follow up
100% satisfaction guaranteed
After our service, we will send you a follow-up survey to ensure your satisfaction. In case you are not happy with our service, please inform us and we'll make every effort to fix the situation. We honor our 100% satisfaction guarantee, which has been in place since 1982.

Signs You Need A New AC
Here are 4 signs that indicate you may need a new air conditioning system installed:

Age: If your air conditioner is more than 10 years old, it may be time to consider a replacement. Older systems tend to lose efficiency and may require more frequent repairs.
Frequent breakdowns: If your air conditioner is constantly breaking down and requiring costly repairs, it may be more cost effective to replace the entire system rather than continuing to patch it up.
Rising energy bills: If you have noticed a significant increase in your energy bills, it may be due to your air conditioner's reduced efficiency. Newer systems are more energy efficient, and replacing your old system can lead to long-term cost savings.
Poor air quality: If you have noticed that the air in your home is stale, humid, or dusty, it may be time to replace your air conditioning system. A new system can improve indoor air quality and help you breathe easier.