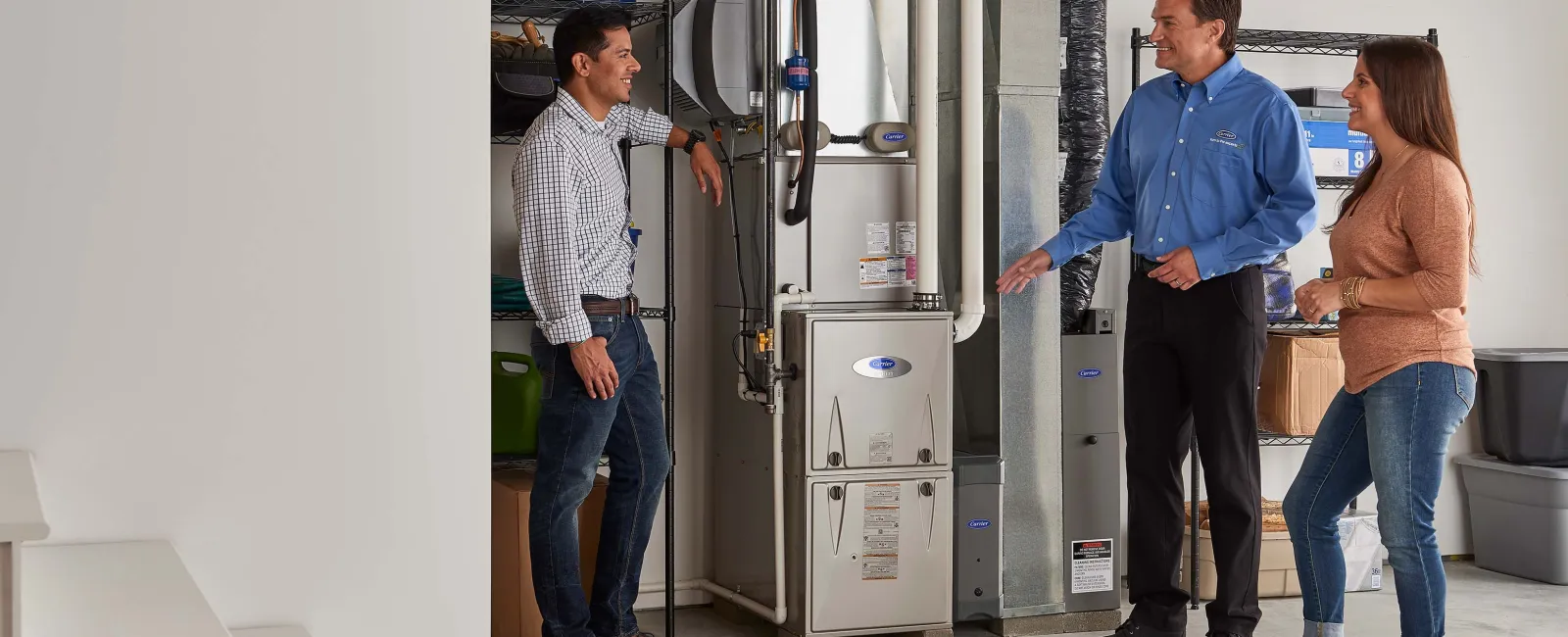 Need a Furnace Installed?
Choose the Experts at Badger Bob's Services
How Can We Help You Today?
I need to...
Sarasota's Most-Trusted AC Furnace Team
At Badger Bob's Services, we recognize that choosing to upgrade your heating and cooling system is a significant decision. Our goal is to ensure the process is smooth and satisfying for you. While our high-quality products cater to a variety of needs, it's our dedication to exceptional customer service that truly distinguishes us from the rest.

Furnaces • Air Conditioners • Heat Pumps • Air Handlers • Thermostats • Zoning • Packaged Systems • Single & Multi-Zone Ductless • Indoor Air Quality • Ventilation & Smart Home
When you choose Badger Bob's Services for your furnace needs, you can trust that we'll be with you every step of the way. From the moment you give us a call at (941) 225-2775, we'll work hard to ensure that your project is a success.
We take pride in not only providing the best heating products but also offering competitive pricing and convenient financing options. Let us help you maximize the return from your investment and create a comfortable and cozy environment in your home. Call us today and experience the Badger Bob's Services difference!

Please call us at 941-225-2775 with any questions you may have, or click the button below to schedule your free in-home consultation online.
We always offer free same-day in-home estimates on new Furnaces. You can also schedule your free estimate online
Take Advantage of These
Specials
It Only Takes a Second To
Get Started
See Our
Financing Options
Save Your Money With
Comfort As a Service
Experience the full benefits of a new, high-efficiency heating and cooling system without worrying about costly repairs, maintenance, financing charges, or unexpected out-of-pocket expenses. Pay only a single, low monthly fee without any hidden charges or upfront costs. Learn more about Comfort as a Service.
Our Many Options For
Financing
We believe that everyone should have access to high-quality heating and cooling systems, regardless of their financial situation. That's why we offer multiple financing options that allow you to buy today and pay over time. With fast approval, you can start enjoying the comfort of a new system right away.
Advanced Technology from Top-Tier Brands
Badger Bob's Services partners with Carrier and other industry standouts to answer any challenge or demand with superior heating & cooling performance, energy efficiency, and warranties.
Taking advantage of cutting-edge technology and leading innovations, we optimize comfort, control and convenience, while trimming running costs. With 40+ years of experience, our licensed team of specialists recognize that personalized recommendations and customized design add up to total satisfaction.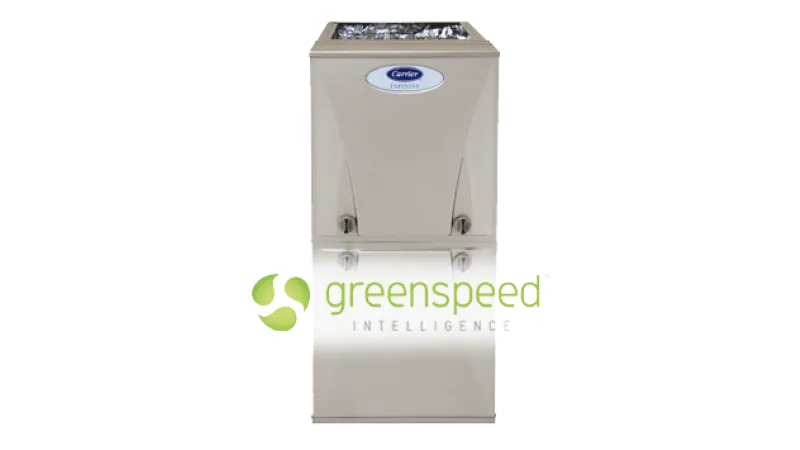 8 KEY CONSIDERATIONS IN SELECTING A HOME FURNACE
When selecting a home furnace, it's essential to consider several key factors to ensure the furnace meets your specific needs and requirements. Here are 8 key considerations to keep in mind:

Furnace type and fuel source:
The type of furnace and its fuel source are critical factors in your decision. There are four primary furnace types: natural gas, propane, oil, and electric. Each type has its own advantages and disadvantages, such as cost, energy efficiency, and availability. Evaluate the fuel sources available in your area and consider the long-term costs associated with each option.

Look for a furnace with a high Annual Fuel Utilization Efficiency (AFUE) rating, as this indicates the unit's energy efficiency. A higher AFUE means lower energy consumption and reduced heating costs. Modern furnaces typically have an AFUE rating of 80-98%. Investing in a high-efficiency furnace can save you money in the long run by reducing your energy bills.

It's essential to choose the right size furnace for your home to ensure optimal performance, efficiency, and comfort. A furnace that's too small won't adequately heat your home, while an oversized furnace can result in energy waste and increased wear and tear. Our Badger Bob's Home Comfort Advisors will determine the appropriate furnace size based on your home's square footage, insulation, and climate.

Installation and maintenance:
Proper installation is crucial for the efficiency and longevity of your furnace. Badger Bob's Services, a reputable HVAC contractor, has the experience and know-how to expertly handle all your installation needs for any type of furnace. Our team ensures the job is done right, maximizing your system's performance and reliability. When you choose Badger Bob's, you can also inquire about our maintenance services, warranty, and any additional costs associated with installation. Regular maintenance is necessary to keep your furnace running efficiently and safely. With our accessible and professional service, you can have peace of mind knowing that Badger Bob's Services is always available to support your home heating needs.

Maintaining appropriate humidity levels in your home is essential for comfort and indoor air quality. Some furnaces come with built-in humidifiers or dehumidifiers, while others may require separate systems. If you live in an area with high humidity or experience dry indoor air during the heating season, consider a furnace with integrated humidity control or ensure your furnace is compatible with a separate humidity control system. Proper humidity management can help prevent mold growth, reduce allergens, and maintain a comfortable living environment.

Brand reputation and reliability:
The brand of the furnace you choose can play a significant role in the quality, reliability, and longevity of your system. Research different manufacturers and their product lines to find a brand with a strong reputation for producing durable, efficient, and high-quality furnaces. Consider factors such as customer reviews, warranty coverage, and the availability of replacement parts when evaluating brands.

Variable speed capabilities:
Furnaces with variable speed blowers can provide more consistent and comfortable heating throughout your home. These systems can adjust their fan speeds according to the heating demands of your space, resulting in improved energy efficiency, reduced noise levels, and better temperature control. A variable-speed furnace can also help maintain consistent humidity levels by circulating air more evenly throughout your home. While variable-speed furnaces may have a higher upfront cost, the increased efficiency and comfort can make them a worthwhile investment in the long run.

The furnace you choose can have a direct impact on the indoor air quality of your home. Look for furnaces with features designed to improve air quality, such as advanced filtration systems, UV air purifiers, or compatibility with air purification add-ons. Some models may also be equipped with ventilation systems that help reduce the concentration of indoor pollutants by bringing in fresh outdoor air. Prioritizing indoor air quality when selecting a furnace can help create a healthier and more comfortable living environment for you and your family.

Brands We Recommend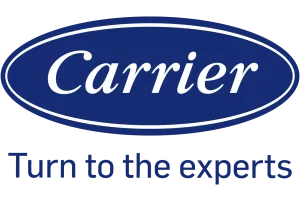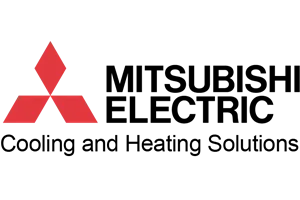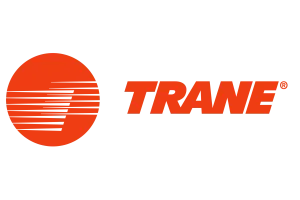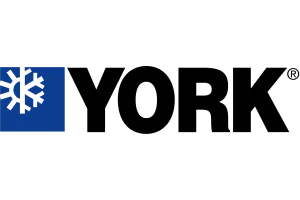 Signs You May Need A New Furnace
Here are 5 signs that indicate you may need a new furnace installed:

Age of the furnace: Most furnaces have a lifespan of 15 to 20 years. If your furnace is approaching or has surpassed this age range, it's a good sign that it's time to consider purchasing a new one. Older furnaces are less energy-efficient and more likely to require frequent repairs.
Rising energy bills: If you've noticed a significant increase in your energy bills without any changes in usage patterns, it could be a sign that your furnace is no longer operating efficiently. A new, more energy-efficient furnace can help reduce energy consumption and save on utility costs in the long run.
Frequent repairs: If your furnace requires frequent repairs, especially if the costs are increasing, it may be more economical to invest in a new furnace. Frequent breakdowns are a sign that your furnace is nearing the end of its useful life, and replacing it can save you money and stress.
Inconsistent heating and temperature fluctuations: If some rooms in your home are consistently colder or warmer than others, or if you experience significant temperature fluctuations throughout the day, it may be an indication that your furnace is struggling to keep up with your home's heating needs. A new furnace can provide more consistent and comfortable temperatures.
Excessive noise: Unusual noises, such as rattling, banging, or squealing, coming from your furnace can be a sign that something is wrong with the system. While some issues can be fixed with repairs, persistent noise problems may indicate that the furnace is nearing the end of its lifespan and a replacement is in order.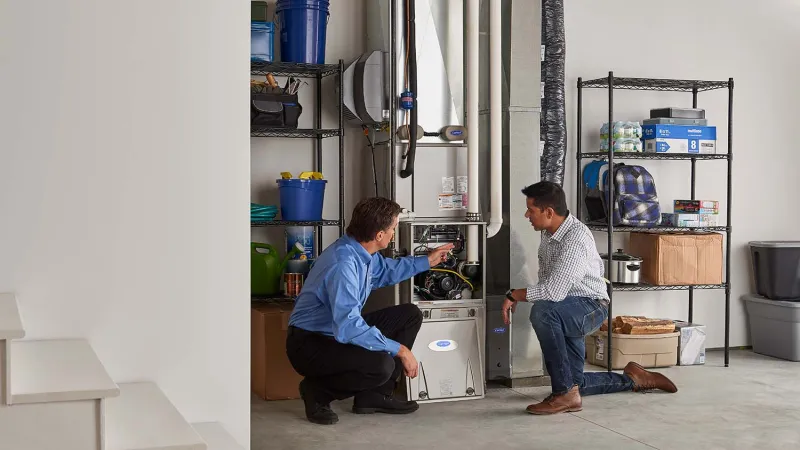 Improve Your Home's Indoor Air Quality
Improving the air quality in your home is crucial to your health and wellbeing. Did you know that indoor air pollution is one of the top five environmental risks to public health, according to the EPA? It's no wonder so many of us suffer from allergies, asthma, and other illnesses when we spend so much time indoors.
At Badger Bob's, we believe in the power of proper filtration to help remove harmful particulates from the air. That's why we offer Aprilaire MERV 16 Allergy & Asthma Filters, which are highly effective at removing airborne particles.
If you're interested in learning more about how to improve the air quality in your home, we encourage you to schedule a consultation with one of our Indoor Air Specialists. We offer a range of clean-air products and services, including Air Purifiers & Filters, Dehumidifiers, and UV lights. Don't wait - take control of your indoor air quality today.