Upgrade Your Home's Comfort
With Badger Bob's
100% Lifetime Warranty Included!


Get the Best for Your Home with Badger Bob's Services
Badger Bob's Services has a solution to upgrade your home comfort this summer, without breaking the bank. Get a brand new, high-efficiency system complete with a lifetime warranty, plus a complimentary clean air upgrade.
This comprehensive package, available for just $109.99 per month for complete AC systems of any size, equips you with all the essentials to keep your home feeling comfortable, safe, and healthy.

Enjoy the peace of mind that comes with a 100% lifetime warranty
Get the best for your home with Badger Bob's summer offer, including:
New high-efficiency AC or Heat Pump system of any size up to 5 tons
100% lifetime warranty covering all parts and labor

2 comprehensive maintenance visits annually
Fast, priority service guaranteed in case of breakdown

Free Filters
Whole Home In-Duct Air Purifier + UV Light to keep your home safe and healthy (a $1,700 value) on select systems
Enjoy all these benefits with no upfront cost and affordable monthly payments!

For any questions, give us a call at 941-225-2775. Or, if you prefer, you can easily schedule a free in-home consultation online by clicking the button below.
We always offer free same-day estimates for new AC systems, and scheduling online is quick and easy.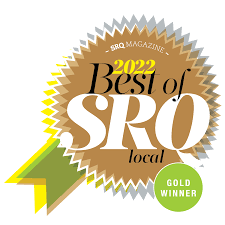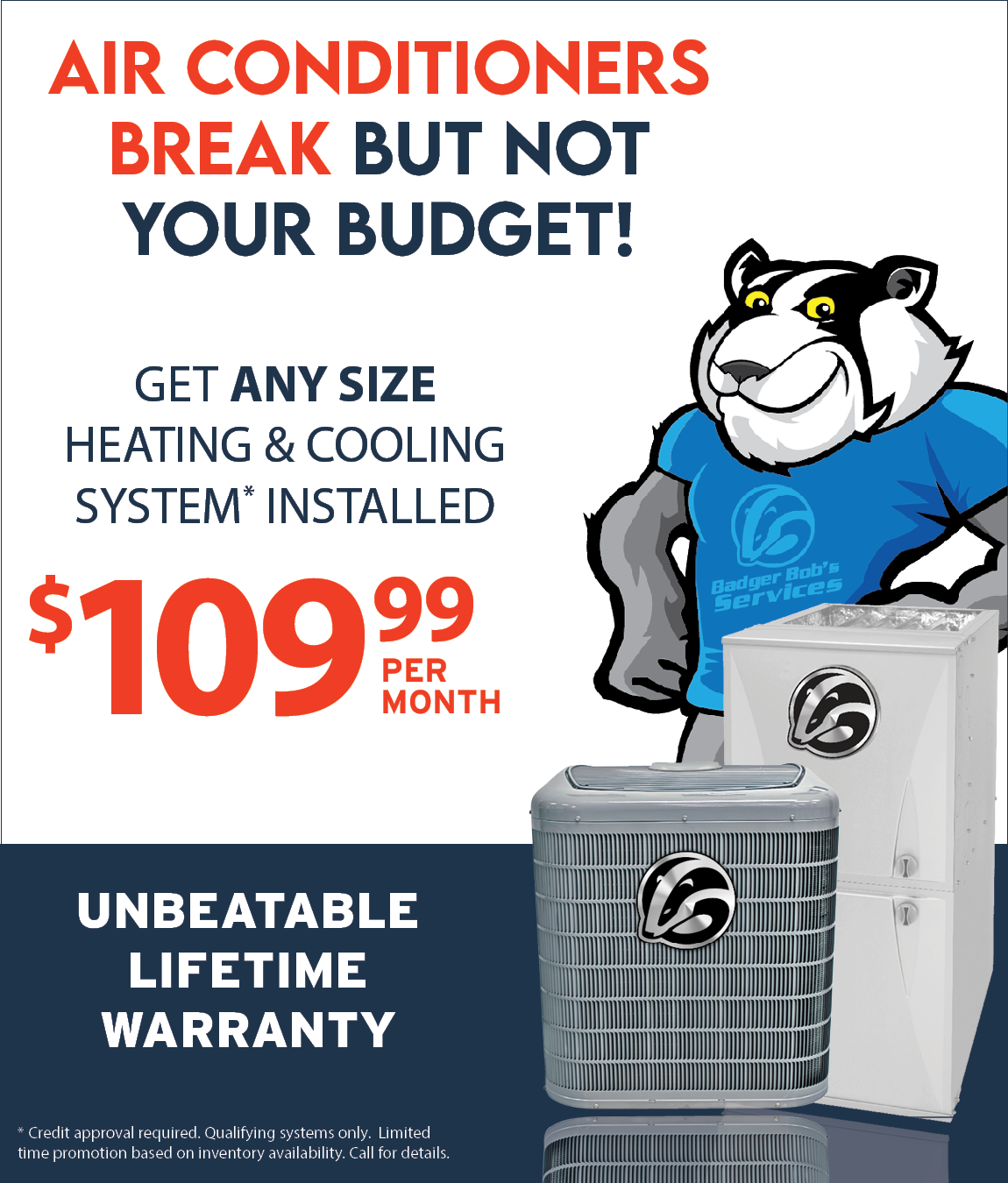 Request more information
Call (941) 225-2775 or complete the form
Fill out the form below and our team will get back to you right away. We'll go over all of your purchase options so you can make the best decision for you.

Advanced Technology from Top-Tier Brands
Badger Bob's Services partners with Carrier and other industry standouts to answer any challenge or demand with superior cooling performance, energy efficiency, and comprehensive warranties.
Taking advantage of cutting-edge technology and leading innovations, we optimize comfort, control and convenience, while trimming running costs. With 40+ years of experience, our licensed team of specialists know that personalized recommendations and customized design add up to total satisfaction.

Get expert advice for your home comfort needs. Schedule a new system consultation with Badger Bob's Services today.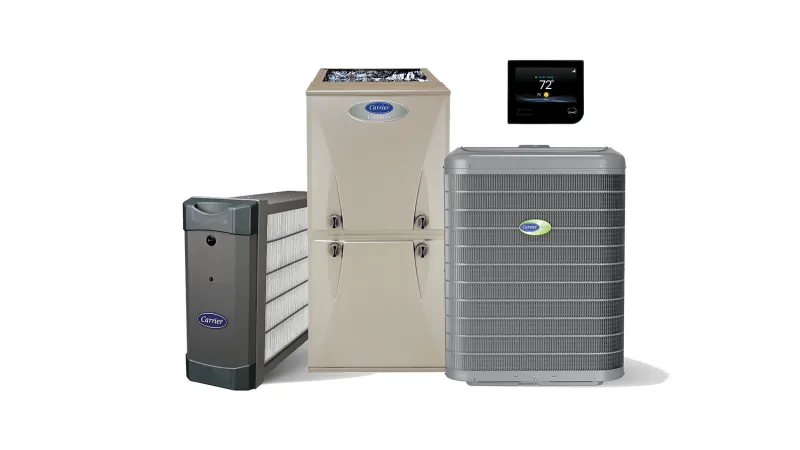 REBATES & TAX CREDITS
Save money with government incentives for your home comfort upgrade
Take advantage of government rebates and tax credits to recover some of your investment in enhancing your home's efficiency. Florida residents have access to clean energy tax credits and rebates that can help them save money.
Starting from January 1, 2023, homeowners can receive a 30% federal tax credit on the installation costs of high-efficiency heating and cooling systems that are ENERGY STAR® certified. The maximum limit for air conditioners and furnaces is $600, and for qualified heat pumps, it's up to $2,000.
Our home comfort experts have done the research on tax credits and rebates, and they're ready to guide you through all your options. Get in touch with us today!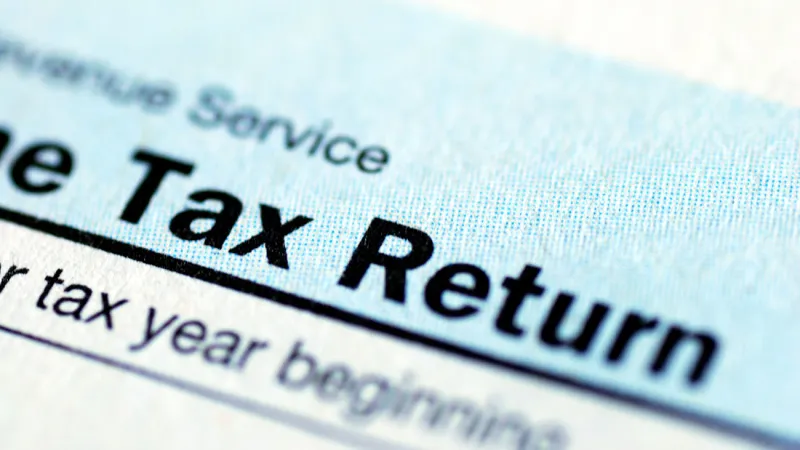 Choosing the Right HVAC Partner:
Expertise, Efficiency & Exceptional Customer Service
Replacing your HVAC system is a significant decision, and finding the right company to work with is important. To start, gather recommendations from trusted sources and research online customer reviews and ratings for valuable insights into a company's quality of work, professionalism, and customer satisfaction.
When choosing an HVAC company, consider the long-term maintenance, energy efficiency, and air quality features of your new system. A team of experienced system design engineers and experienced installers can help ensure the success and optimal performance of your project. For added peace of mind, look for a company that offers comprehensive maintenance plans. If energy-efficiency is a priority, consider a company that specializes in these types of systems or can guide you on available tax credits and rebates.
Customer service and communication are also important factors in selecting an HVAC company. Choose a provider that is responsive and willing to address any questions or concerns you may have throughout the process. The ultimate goal is to have a stress-free and seamless experience, with a high-quality and properly installed HVAC system that meets your needs and expectations.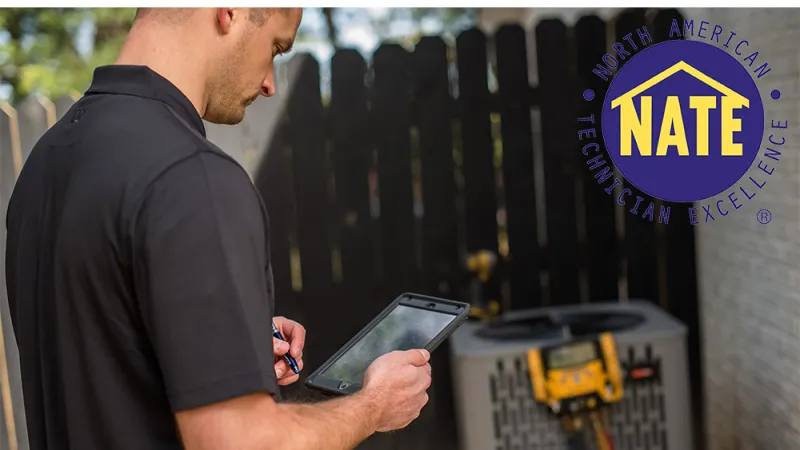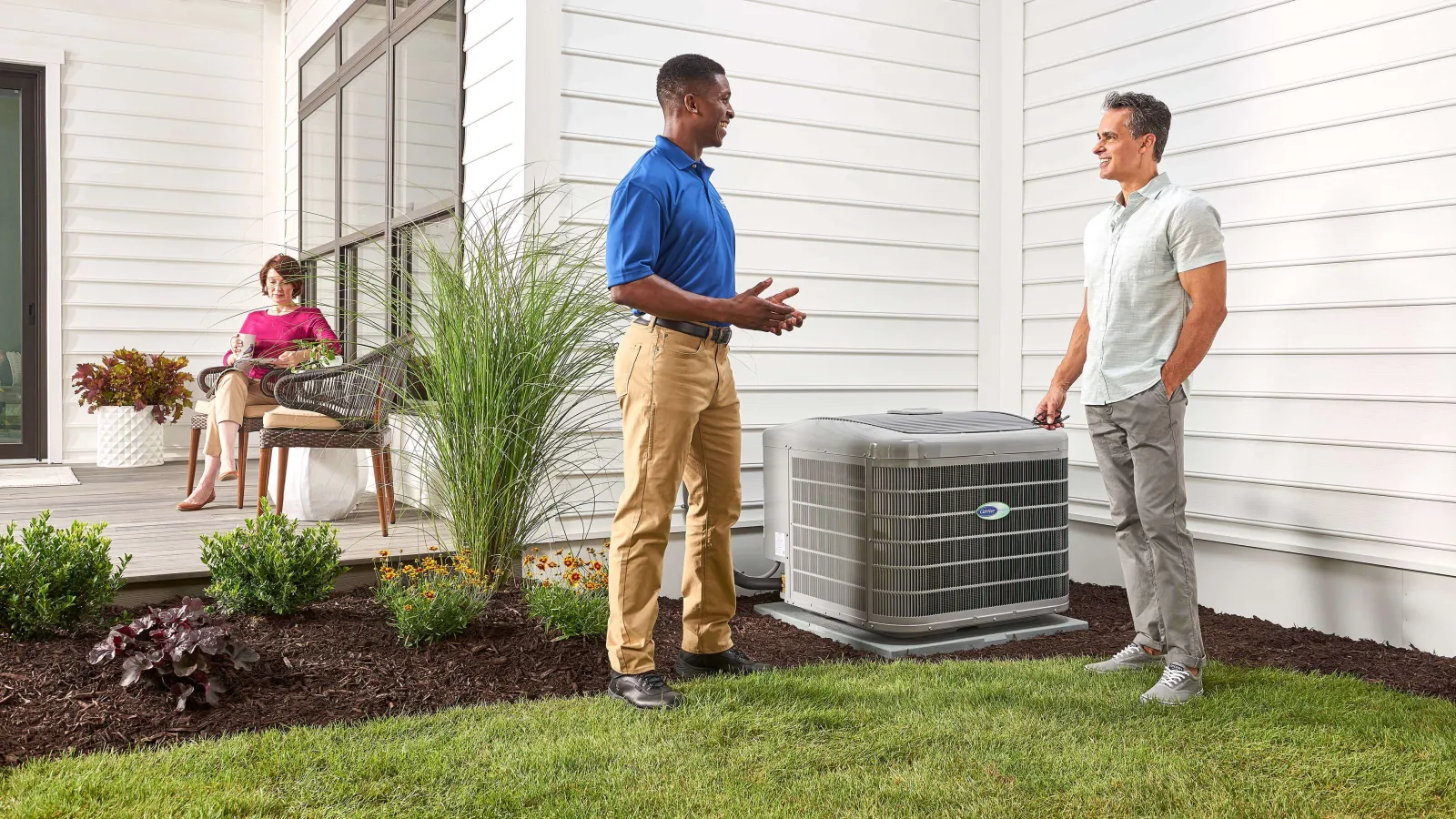 READY TO GET STARTED?
Let our engineers help you achieve your home comfort needs

A Company
You Can Trust