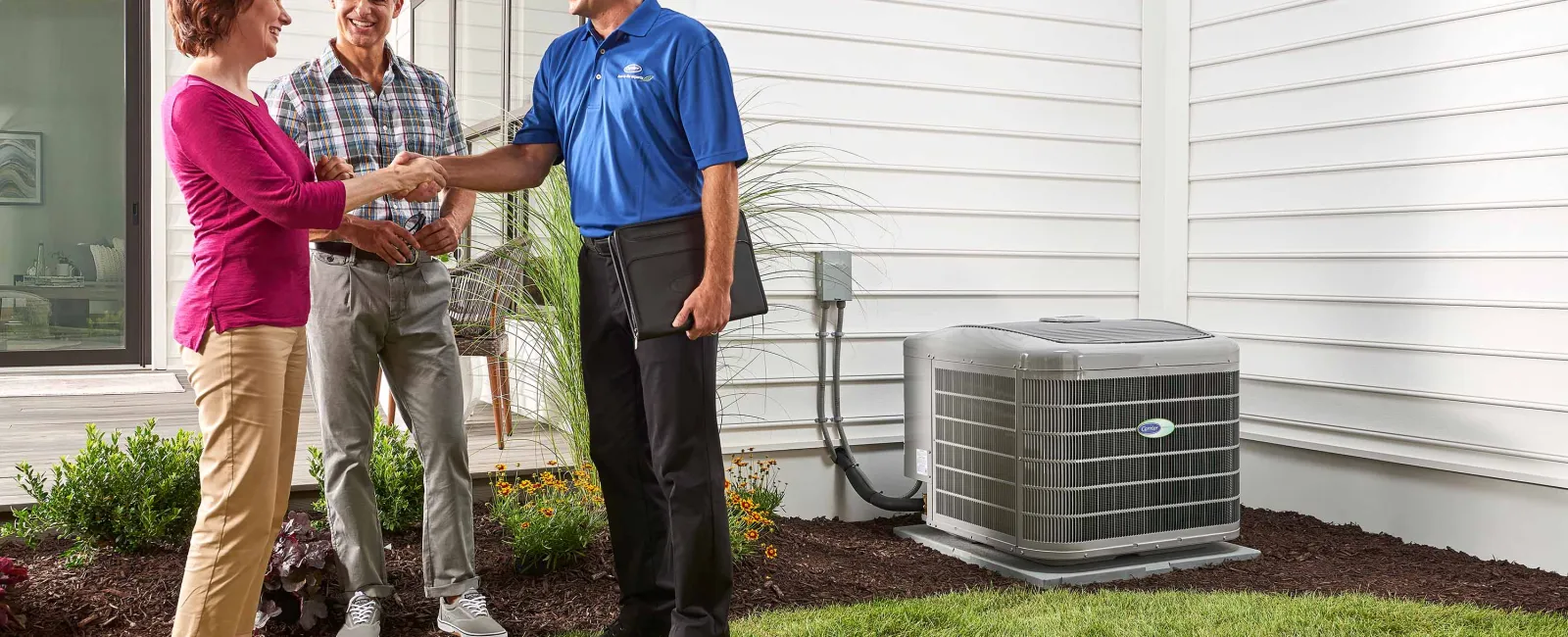 How Can We Help You Today?
I need to...
Get up to $100 for every referral!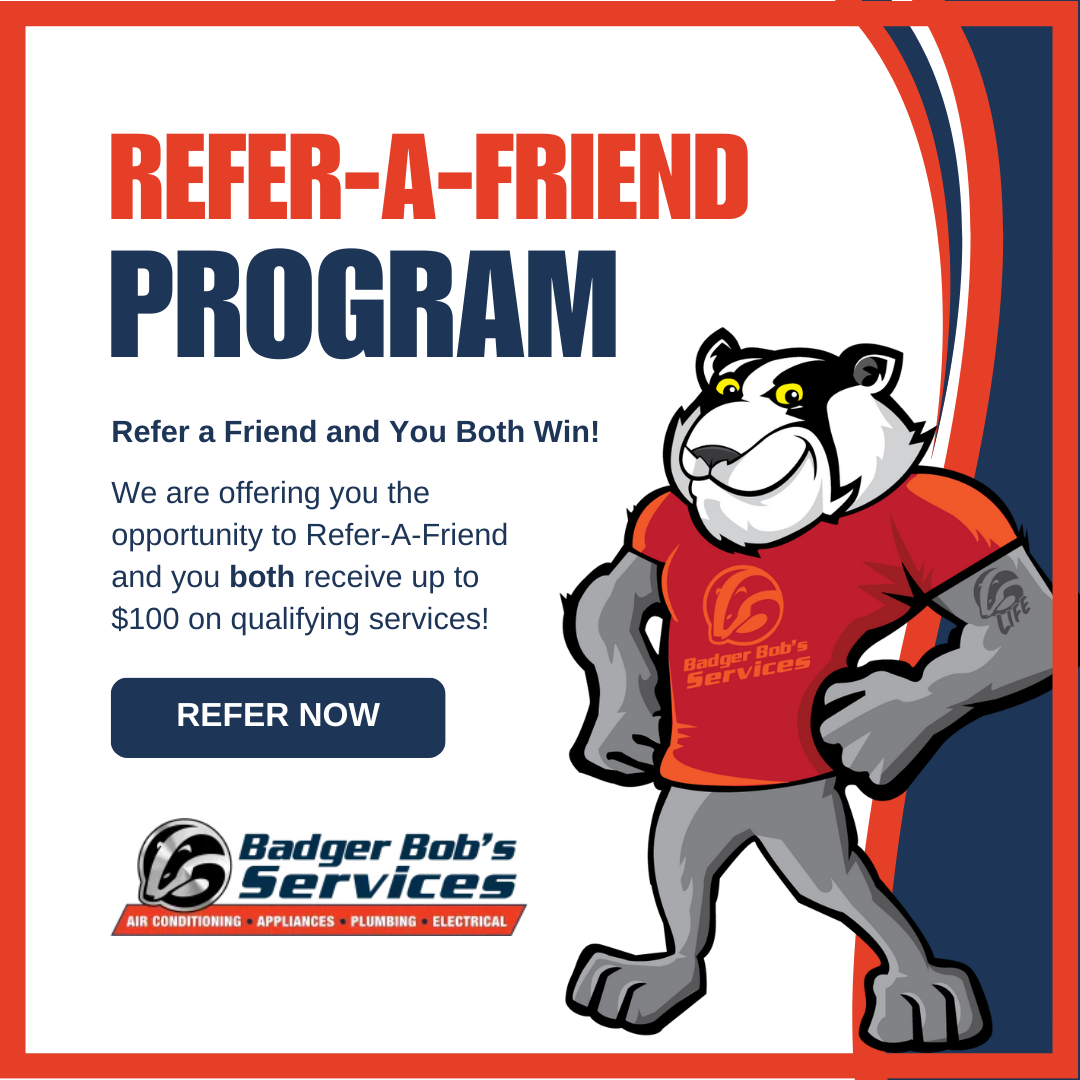 To say thank you, Badger Bob's Services is offering you the opportunity to Refer-A-Friend and receive up to $100 on qualifying services. Have you used our services before? Were you happy with us? Tell your friends and family. And make sure to let them know that they can also save, just by giving your name as the one that sent them to us!
Mix & match our services to earn up to $100 for both you and your friend on qualified Air Conditioning, Plumbing, Electrical, and Water Treatment services; there are lots of ways to help- and earn! And as a bonus, when you refer a friend for selected maintenance programs, you both can save on that too!

Just fill out the form below or call our office at (941) 924-1920 and let us know that you are calling to Refer-A-Friend!
Who can Refer-A-Friend?
Have we had the pleasure of working with you before? Then you qualify!
Who can be referred?
Anyone is eligible to be a referrer! Your friends will love you for this, and we already do!
What qualifies?
Whole house AC units, complete home re-piping, complete water treatment systems, new tankless or stainless-steel water heaters, whole house generators and whole service panel replacement for new customers.
What do I get?
You get $100 for being our advocate and your friend also gets $100 off their qualified purchase - above & beyond any other discounts or coupons!
What's the deal on the maintenance agreements?
If you refer someone to us for a new Ultimate maintenance agreement, you get $25 off your next Ultimate renewal, and they get $25 off their first agreement.
When can my friend start to Refer-A-Friend for themselves?
Once the job is done and they are happy with our work, they can start to Refer-A-Friend right away!
When do I need to give you the info?
Before we have been out to see the referred client, or at the very latest, on our first visit to determine their needs.
The all-important question-when do I get paid?
When your friend signs an agreement, and we receive full payment, your reward will be sent to you with a note of thanks - we really do love you guys and we want to show it! The marketing team reviews all Refer-A-Friend forms once a month to verify that all terms are met within the 30 day form submittal window. The longest wait period should be no more than 2 months from the day of the referral form being submitted.
Questions? Contact marketing@badgerbobs.com