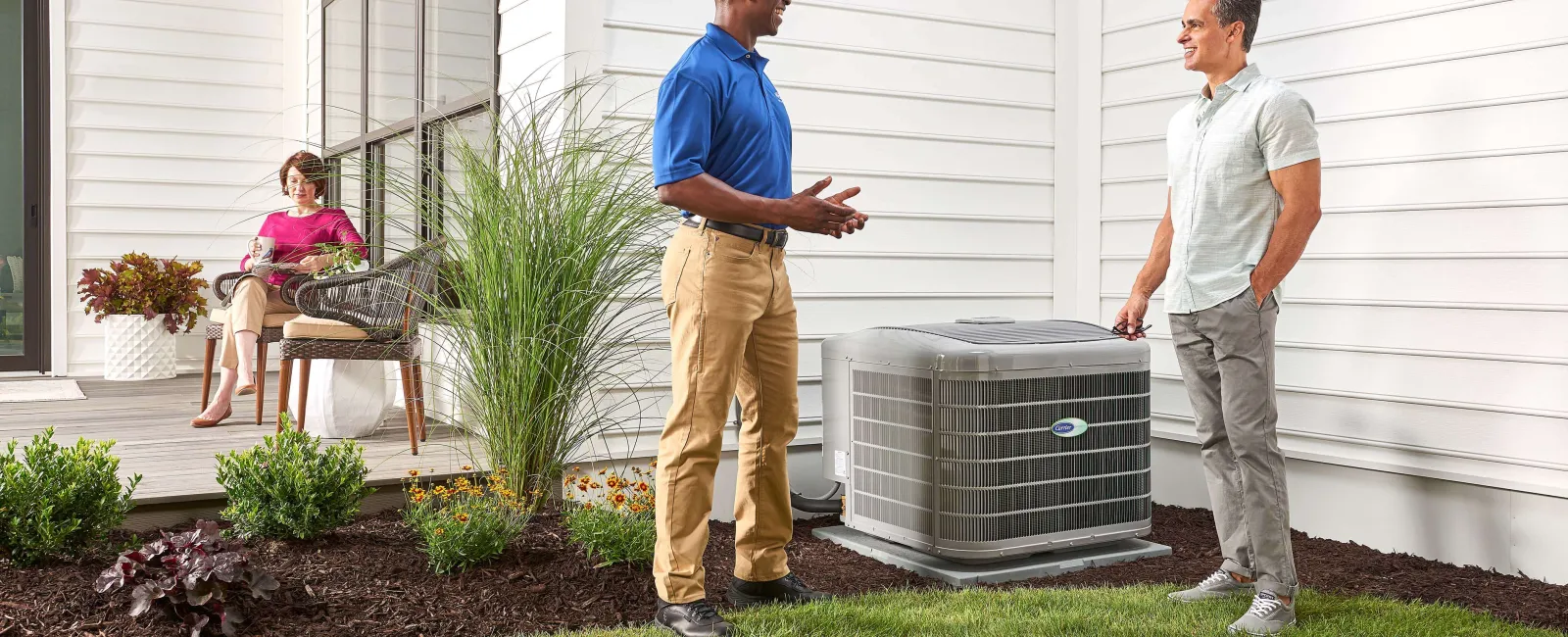 Need A Heat Pump Installed?
Choose the Experts at Badger Bob's Services

How can we help you today?
I need to...
Heat pump technology experts: Meet our highly trained Badger Bob's Services technicians

We are a Carrier Factory Authorized dealer, but we're proficient in all major brands. We determine the right heat pump to perfectly suit your lifestyle.
We're happy to explain options, features, tax credits and the most recent advances in technology—including variable-speed capability and zone control. With 40+ years of HVAC service, we're well-known as a dedicated, trusted, and expert provider across the Greater Sarasota area.
Badger Bob's Services offers a wide selection of heat pump replacement options, along with financing and our industry-best lifetime warranty.
Our new system offerings feature comprehensive lifetime warranty protection—covering repairs, maintenance, and even filters at no cost for life. Enjoy $0 upfront charges and up to $2,000 in tax credits by upgrading to a high-efficiency heat pump system.
For any questions, give us a call at 941-225-2775. Or, if you prefer, you can easily schedule a free in-home consultation online by clicking the button below.
We always offer free same-day estimates for new heat pump systems, and scheduling online is quick and easy.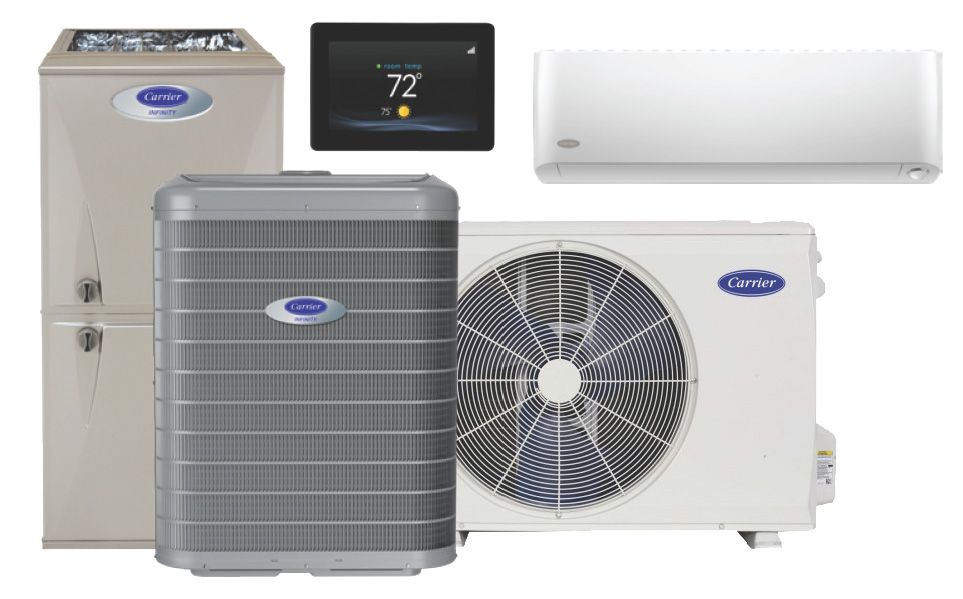 Unlock Significant Savings with Florida's HVAC & Solar Energy Tax Credits and Rebates!
Take Advantage of These
Specials
It Only Takes A Second To
Get Started
See Our
Financing Options
Save Your Money With
Comfort As a Service
Experience the full benefits of a new, high-efficiency Heat Pump system without worrying about costly repairs, maintenance, financing charges, or unexpected out-of-pocket expenses. Pay only a single, low monthly fee without any hidden charges or upfront costs. Learn more about Comfort as a Service.
Our Many Options For
Financing
We believe that everyone should have access to high-quality heating and cooling systems, regardless of their financial situation. That's why we offer multiple financing options that allow you to buy today and pay over time. With fast approval, you can start enjoying the comfort of a new system right away.
Advanced technology from top-tier brands

Badger Bob's Services partners with Carrier and other industry standouts to answer any challenge or demand with superior cooling performance, energy efficiency, and warranties.
Taking advantage of cutting-edge heat pump technology and leading innovations, we optimize comfort, control and convenience, while trimming running costs. With 40+ years of experience, our licensed team of specialists recognize that personalized recommendations and customized design add up to total satisfaction.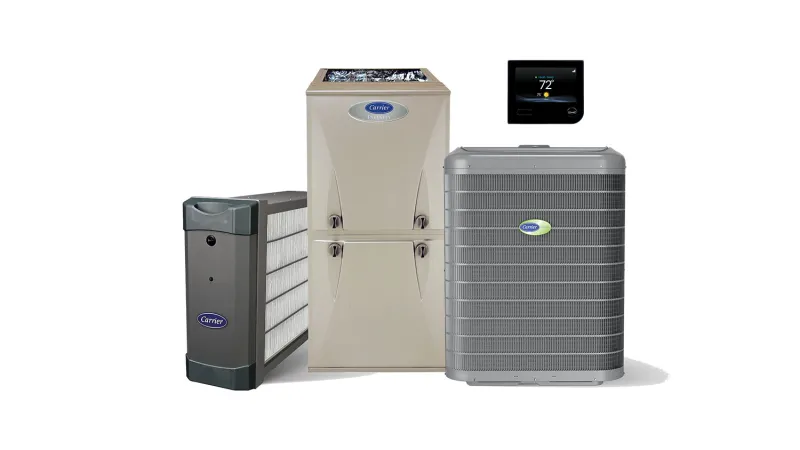 Brands We Recommend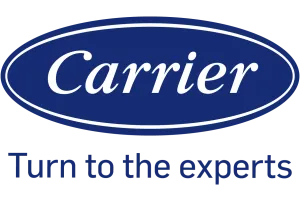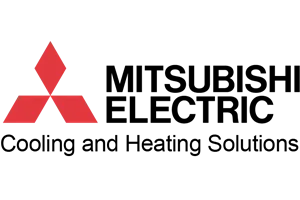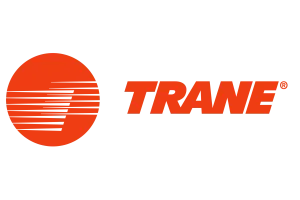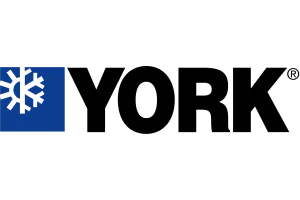 Heat Pump Tips
From Badger Bob!
How do heat pumps work?

Heat pumps are an energy-efficient and eco-friendly heating and cooling system that work by transferring heat from one location to another. Advancements in technology have made it possible for heat pumps to function efficiently even in colder climates, making them a viable option for homeowners in regions with harsh winters. Heat pumps offer humidity control, which is especially important in areas with high humidity levels. When the heat pump operates in cooling mode, it removes heat and moisture from the indoor air, reducing the humidity level and improving indoor air quality. Additionally, heat pumps can help reduce carbon emissions and improve air quality, as they do not burn fossil fuels like natural gas or oil, which can release harmful pollutants into the air.
Variable-speed technology is an important advancement in heat pump technology. Unlike traditional heat pumps, which have fixed-speed compressors that operate at a constant speed, variable-speed heat pumps have compressors that can adjust their speed based on the heating or cooling needs and humidity levels of your home. This allows the heat pump to operate more efficiently and precisely match the heating or cooling load, resulting in more consistent temperatures, a more comfortable home, and greater energy savings. Additionally, variable-speed heat pumps can run at lower speeds for longer periods of time, which not only saves energy but also reduces wear and tear on the system, resulting in longer system lifespan and lower maintenance costs.
Energy savings is one of the key benefits of heat pumps. Compared to traditional heating and cooling systems, heat pumps are much more energy-efficient, as they simply move heat from one location to another instead of generating heat. According to the U.S. Department of Energy, homeowners can save up to 50% on their energy bills by switching to a heat pump system.
With the availability of tax credits and rebates starting in January 2023, heat pumps are becoming an even more attractive option for homeowners looking to upgrade their heating and cooling systems. Homeowners who purchase and install an energy-efficient heat pump may be eligible for tax credits and rebates up to $8,000 from federal, state, and local government programs. These incentives can help offset the cost of purchasing and installing a new heat pump, making it a more affordable and environmentally friendly option for homeowners.
What heating and cooling products are available for homes?
Air Conditioner + Furnace + Coil: An air conditioner and furnace combo is a traditional HVAC system that uses two separate units to provide heating and cooling for a home. The air conditioner is responsible for cooling the home during warmer months, while the furnace takes over during colder months to provide warmth. The air conditioner works by removing heat from the indoor air and transferring it outside. The furnace, on the other hand, typically uses gas, oil, or electricity to generate heat, which is then distributed throughout the house via a series of ducts and vents. This type of system is popular in regions with distinct heating and cooling seasons, as it provides efficient temperature control for both hot and cold weather.
Heat Pump + Air Handler (optional Heat Strips) : A heat pump and air handler combo is an energy-efficient HVAC system that provides both heating and cooling using a single unit. The heat pump works by transferring heat between the indoors and outdoors, allowing it to both heat and cool the home depending on the season. During warmer months, the heat pump extracts heat from the indoor air and transfers it outside, effectively cooling the home. In colder months, the process is reversed, and the heat pump extracts heat from the outdoor air and brings it inside. The air handler is a separate component that works in tandem with the heat pump to circulate conditioned air throughout the home. This type of system is well-suited for moderate climates with relatively mild winters.
Heat Pump + Furnace + Coil (Hybrid Dual Fuel): A heat pump and furnace combo, also known as a hybrid dual fuel system, combines the benefits of both a heat pump and a traditional furnace. This system switches between the heat pump and the furnace depending on the outdoor temperature, maximizing energy efficiency and comfort. In moderate temperatures, the heat pump provides heating and cooling, taking advantage of its energy-efficient operation. However, when the temperature drops below a certain threshold, the system automatically switches to the furnace for more powerful heating. This type of system is ideal for regions with variable climates, where winters can be harsh but energy efficiency is still a priority. Ductless
Ductless Mini-Split System: A ductless mini split air conditioning system is an innovative HVAC solution designed for homes without existing ductwork or for those requiring supplemental heating and cooling in specific areas. This system consists of an outdoor compressor unit and one or more indoor air handling units, which are connected via refrigerant lines. Each indoor unit can be controlled independently, allowing for precise temperature control in different zones of the home. Ductless mini split systems can provide both heating and cooling by using heat pump technology, making them suitable for various climates. They are known for their energy efficiency, quiet operation, and flexibility in installation, making them an attractive option for homeowners looking to upgrade their HVAC system.
Packaged Systems: Packaged systems are all-in-one HVAC solutions that combine heating and cooling components into a single outdoor unit. These systems are ideal for homes with limited indoor space or for commercial applications where centralized heating and cooling are required. There are several types of packaged systems available, including packaged air conditioners, packaged heat pumps, and packaged gas/electric systems. Packaged air conditioners provide cooling only, whereas packaged heat pumps can provide both heating and cooling using heat pump technology. Packaged gas/electric systems, also known as gas packs, combine a gas furnace with an air conditioner, providing efficient heating and cooling for homes in regions with distinct heating and cooling seasons. One of the main advantages of packaged systems is their compact design, which allows for easier installation and maintenance. They also tend to be more energy-efficient, as they eliminate the potential for energy loss through ducts. However, packaged systems may not offer the same level of individualized temperature control as split systems, as they typically serve the entire home or building through a single thermostat. In summary, packaged systems provide an all-in-one heating and cooling solution that is efficient, compact, and easier to install than traditional split systems. These systems are well-suited for homes and commercial buildings with limited indoor space and for those looking for a centralized HVAC solution.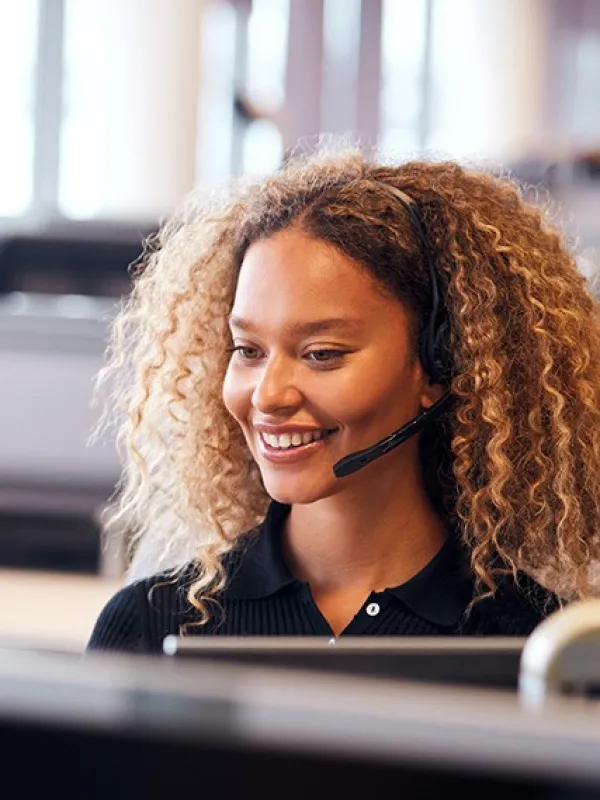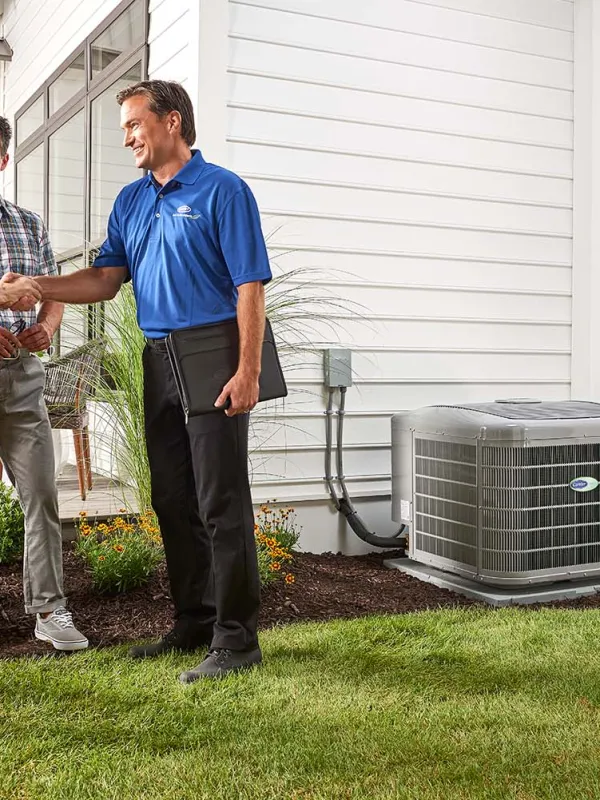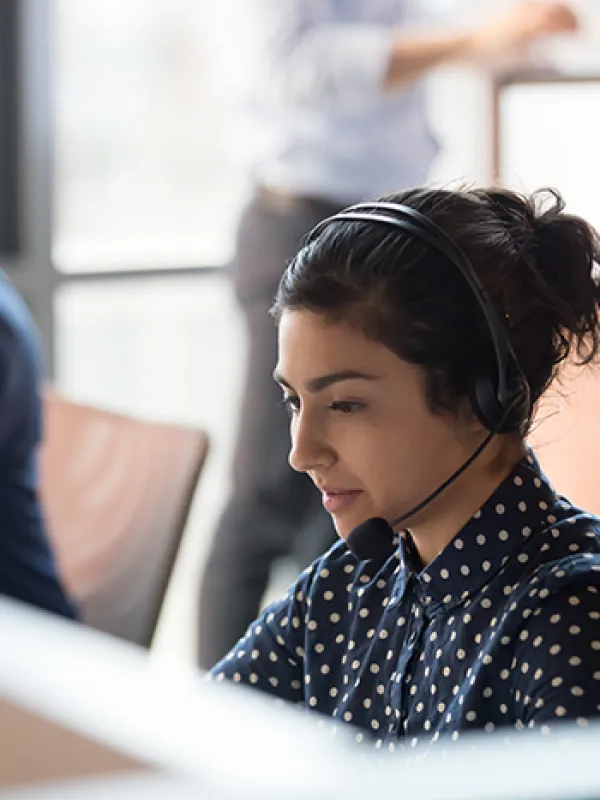 It Is Easy To Get
Started
1
Schedule
We make it easy to keep everything running smoothly
Contact us online or call us at 941-225-2775 to schedule your appointment. We'll call you to confirm your time and send you a confirmation email with a picture of your tech, so you know who's coming to your door.

2
Repair
We are upfront and transparent with your options.
We'll come to your home (for free) and do a load calculation, a complex process that measures how much heating or cooling your home needs. This makes sure you get a heat pump that perfectly fits your home. Then, we'll give you multiple heat pump cost options with straightforward pricing for each.
On the day of the install, your installation team will:
Wear shoe covers and lay down drop cloths to protect your home.
Install your new heat pump (most likely in half a day).
Leave your home spotless. If we dirty it, we'll clean it.
3
Follow up
100% Satisfaction Guaranteed
Installing your heat pump is only half the job. If you're not happy with our service, let us know in our follow-up survey. We'll make it right.

Signs it's time for a
Heat Pump Replacement
There are several signs that it may be time to replace a heat pump system, including:
Age: Heat pumps usually have a lifespan of 10-15 years in Florida, where they see heavy usage. If your heat pump has reached or surpassed this age range, it might be a suitable time to think about replacing it.
Frequent breakdowns or repairs: If your heat pump requires frequent repairs, it could be a sign that the system is nearing the end of its lifespan and is no longer efficient or reliable.
Rising energy bills: As a heat pump ages, it can become less efficient, causing your energy bills to increase over time. If you've noticed a steady increase in your energy bills, it could be a sign that your heat pump is no longer operating at peak efficiency.
Uneven heating or cooling: If you notice that some rooms in your home are significantly colder or warmer than others, it could be a sign that your heat pump is no longer functioning properly.
Excessive noise: Heat pumps should operate quietly, so if you hear unusual or loud noises coming from your system, it could be a sign that it's time for a replacement.