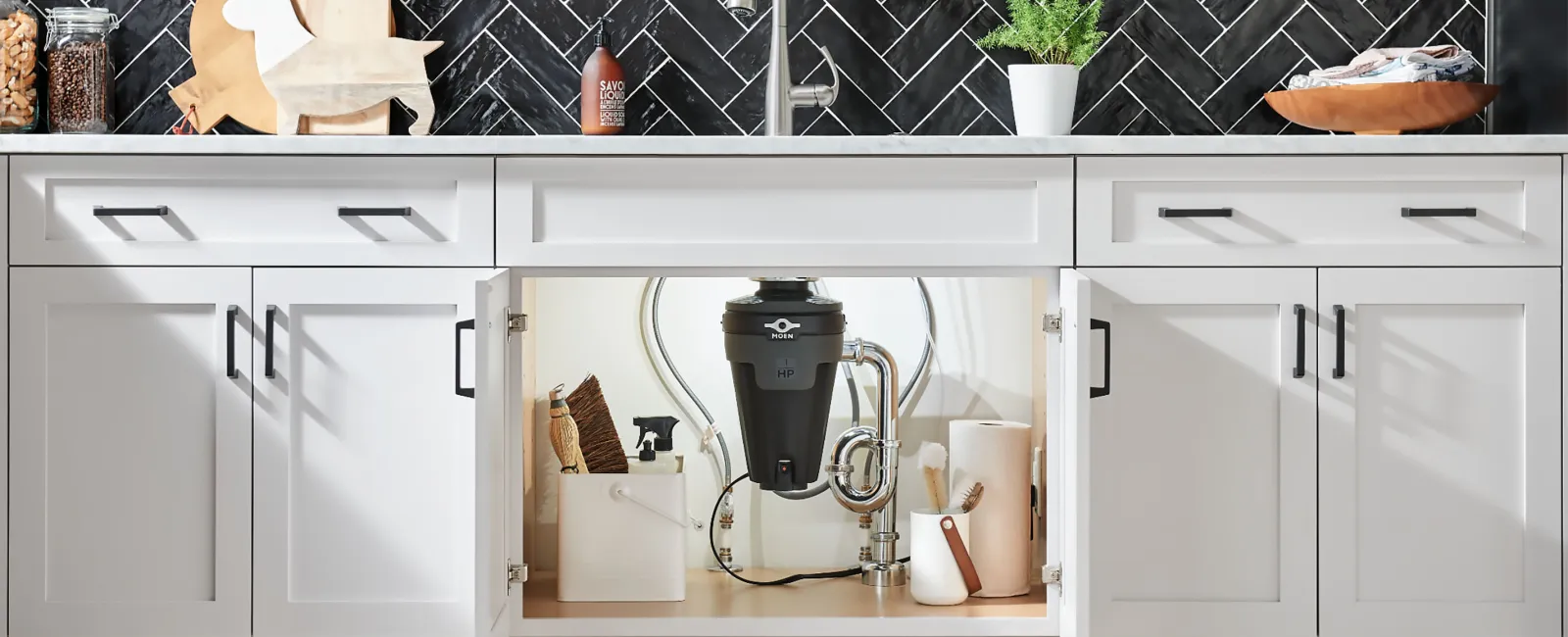 Need a Garbage Disposal Installed?
Trust the Experts at Badger Bob's Plumbing Services
How Can We Help You Today?
I want to...
Service
Overview
In-home estimates: 89.00
10-year warranty
Installation price: Starting at $299
Average time to complete: 1-2 hours
What's included
Multiple system options
New garbage disposal
1-year labor warranty
10-year manufacturer warranty
Cost of a garbage disposal installation in Sarasota, FL
Low: $299
Average: $450
High: $650
Current Offers:
Get Same Day
Garbage Disposal Installation
Avoid the Hassle of Visiting a Hardware Store
Our Plumbing trucks are equipped with a wide range of premium Garbage Disposal brands such as InSinkerator. Let Badger Bob's Plumbing Team assist you in completing your Kitchen or Bathroom upgrade with ease. We offer numerous model choices at discounted rates.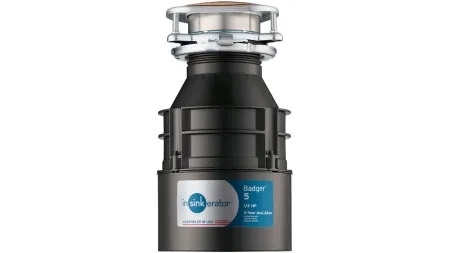 InSinkErator® Badger 1™ 1/3 HP, Garbage Disposal
Wall Switch Activated, 26-oz capacity. 1/3 HP
Quick Lock® Mounting, Hardened Steel Grind Ring, Overload Switch And Reset Button, 1-Year Warranty
Furnished and installed for only:
$299.99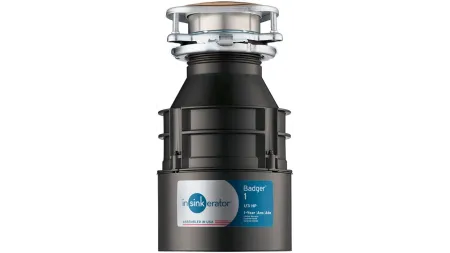 InSinkErator® Badger 5™ 1/2 HP, Garbage Disposal
Wall Switch Activated, 26-oz capacity. 1/2 HP
Quick Lock® Mounting, Hardened Steel Grind Ring, Overload Switch And Reset Button, 1-Year Warranty
Furnished and installed for only:
$399.99
It Only Takes a Second To
Get Started
What factors affect the cost?

The installation cost of your garbage disposal will depend on several factors:
Size: Garbage disposals are measured in horsepower, and their cost increases with greater horsepower. 1/2 to 2 horsepower models are available.
Type: Continuous feed garbage disposals (switch-operated) are less expensive than batch feed models (drain stopper-activated).
Brand: Some garbage disposals are made of better quality materials, leading to a higher price point.
Piping: If your plumber needs to repair or replace the piping to accommodate your garbage disposal, the installation cost will be higher.
Electrical work: If it's your first time installing a garbage disposal, wiring updates or the installation of an outlet may be required, raising the installation cost.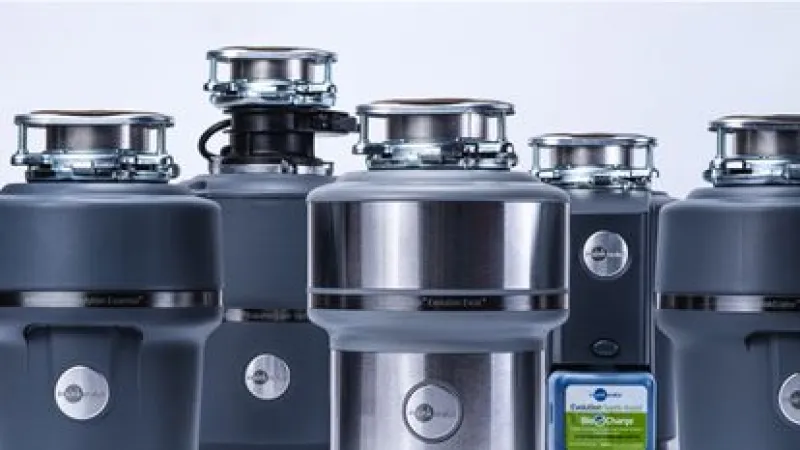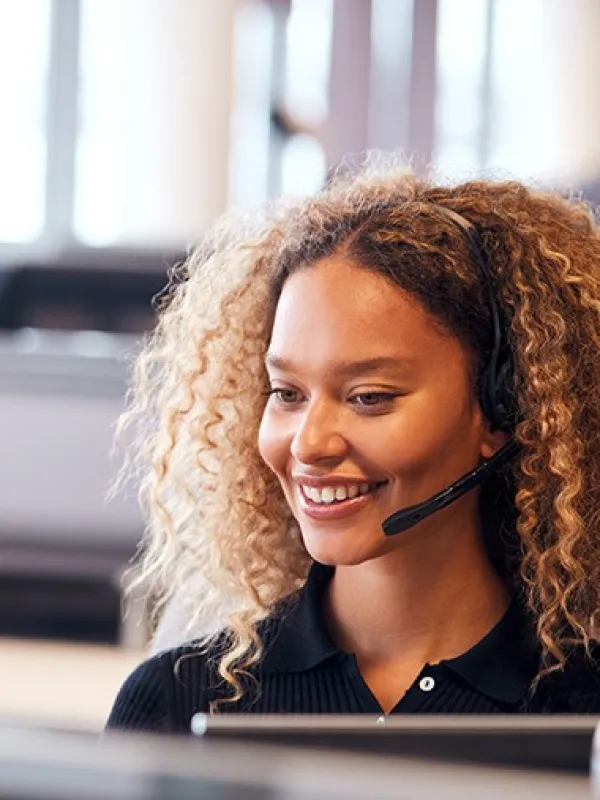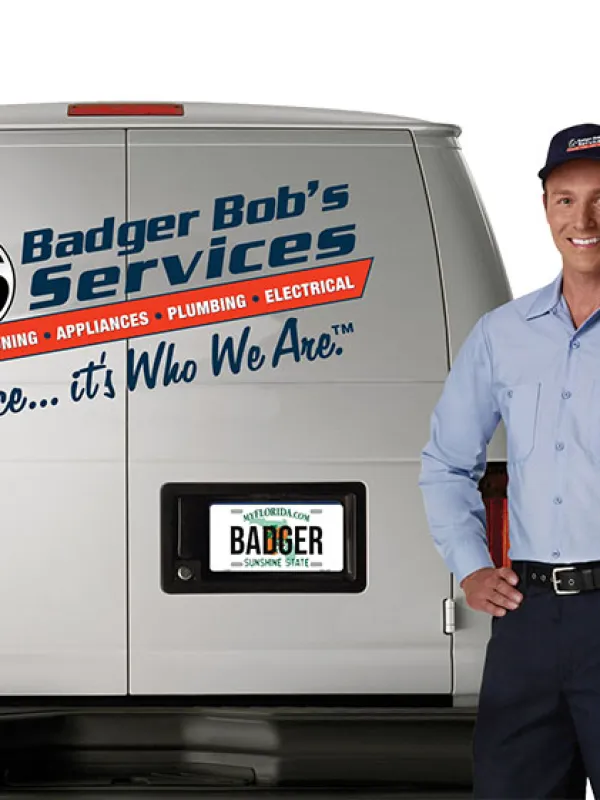 How the installation
of your garbage disposal works.
1
Schedule
Schedule your appointment
Contact us online or call us at 941.225.2775 to schedule your appointment. We'll call you to confirm your day and time. We'll also send you a confirmation email with a picture of your plumber, so you know who to keep an eye out for.
2
Installation
Get your unit installed
The plumber will come to your home (for free) to talk with you about your disposal needs. That way, you'll get a unit big enough for your disposal needs (and it won't clog up all the time). Then, we'll give you multiple options with straightforward pricing for each.
On the day of the install, our plumber will:
Wear shoe covers and lay down drop cloths to protect your kitchen.
Install your new garbage disposal.
Leave your home looking great. (If we dirty it, we'll clean it.)
3
Feedback
Tell us how we did
We mean it when we say "100% satisfaction guarantee". If you're not happy with our repair work, let us know in our follow-up survey.
Indicators that your garbage disposal
requires replacement.

The majority of garbage disposals have a lifespan of approximately 5 years. Therefore, if your unit is approaching that age, you may want to begin considering replacing it.
Needs to be reset frequently.
If you find yourself pressing the reset button frequently, it's likely that your garbage disposal requires rewiring or is close to the end of its lifespan.
If you're taking caring of your garbage disposal (not throwing anything down it you shouldn't) and it still clogs often, you're probably better off replacing it. That usually means you need a more powerful unit that can handle your disposal needs.

If you've tried cleaning and deodorizing your unit and the odors won't go away, they could be caught in drain lines or the unit itself.

As your garbage disposal ages, the seal inside of it can bust and make your garbage disposal leak from the bottom. If this happens, you're usually better off getting a new garbage disposal.